---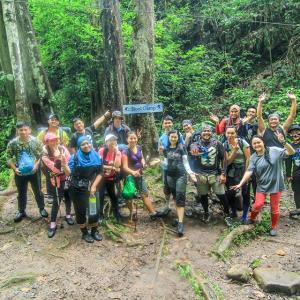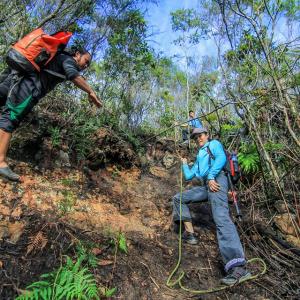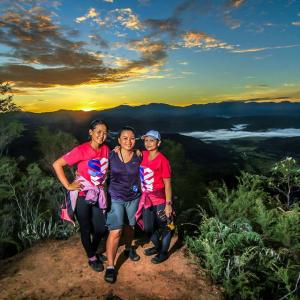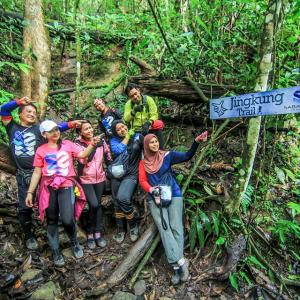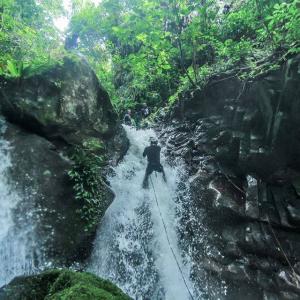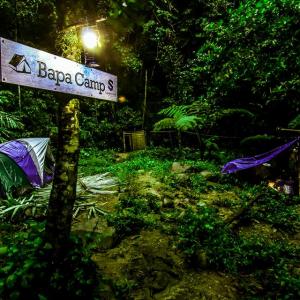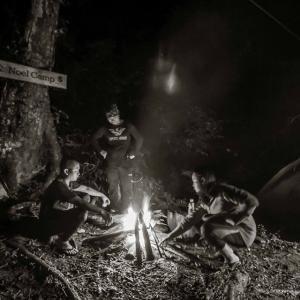 ---
Sitting comfortably on the Crocker Range, Gunung Wakid or Mount Wakid is situated in Kampung Sunsuron, the first village you'd pass through if you travel to Tambunan from Kota Kinabalu. It only takes one and a half hour to reach this mountain from Kota Kinabalu. With an elevation of 1,372 meters above sea level, this mountain offers a leisurely hike from the village starting point to the foot of the mountain along the Sunsuron River, and then a semi-extreme hike up to the summit.
Along the climb, you will be accompanied by various flora and fauna. The view from the top of the mountain is breathtaking, as you can see the whole of Sunsuron valley and beyond it. If you happen to climb when the rice fields are just turning golden, the view is even more spectacular! So don't forget to pack those selfie-sticks in your backpack.
Unlike Mount Kinabalu or Mount Trus Madi, the hike up Gunung Wakid only takes a few hours, so no worries about packing a tent for an overnight stay. However, be sure to pack extra clothes because after the descent from the mountain, you will be passing by the Kolopis Waterfall. And what's a mountain climb without a refreshing frolic in the clean mountain river afterwards? A scrumptious traditional buffet awaits you at the Sunsuron Guesthouse so no worries about leaving with an empty stomach. All in all, this is a mountain climb that would surely be an amazing experience!